Glowing Change
April 25 2017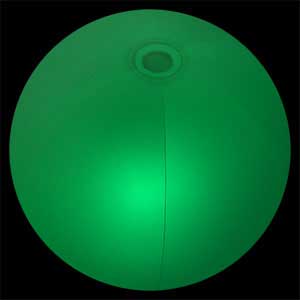 By popular request, we have changed the way our Glowing Selection of Beach Balls are offered. While we are still providing the option to purchase a Glow-Ready Beach Balls and pick your lighting, we have added a selection of LED Lighting Included.

LED Glowing Beach Balls available in 24" Deflated Sizes are available in popular White, Amber, Green, Orange, Pink, Red, Blue and Multicolor Flashing. These are the regular LED lighting options. For those who wish to add brighter and longer-lasting, you still have the option to use the 24" Glow-Ready Beach Balls and selection from any of the Ultra-Bright LED Lights.


If you have any questions, please email or call us at 302-628-8888.