New Website
April 2 2017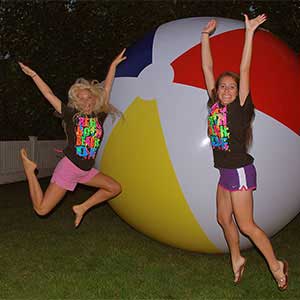 We are pleased to introduce the third version of Beachballs.com's website as we have gone through a large overhaul on how our online business is presented along with a multitude of technical and security enhancements. The previous site kept things going with constant updates since 2011 but as time went on, we needed to completely replace and upgrade everything.
One of the most significant new features includes the ability to maintain your beach ball cart items in place even if you go away for a day or two or even a week. Those Beach Balls should still be waiting and we may send you a friendly reminder from time to time. The other big changes include enhanced mobile ability and just a lot easier to navigate and place those online orders on the road or somewhere safe besides behind a desktop computer.
LATEST UPDATES APRIL 5, 2017:
Enhanced individual Beach Ball viewing with Quick View
Installed additional Validation on Forms to prevent accidental missing information
Rebuild the entire Flat Rate Shipping Methods for US Postal Service
Refined International Postal Shipping
Increased Server Security (which is an ongoing effort)
Prevented Credit Cards form from being remembered by your browser. This is a setting we do recommend for browsers anyway but this kind of forces it
Increased visibility on Mobile viewing. We're getting there.
Just general cosmetic enhancements, etc.
LATEST UPDATES APRIL 15, 2017:
Corrected International Shipping Options to include Regular Priority from USPS
Enhanced some of the button features
Security tweak on Credit Card form
Additional cosmetic enhancements
There are many more features added and more to come as we are constantly looking to improve your online experience with us. However, we do know that there may be (hopefully not) an issue from time to time. If you run into anything that deflates your fun, please let us know by calling Beachballs.com tech support at 302-628-8888.