Coming Soon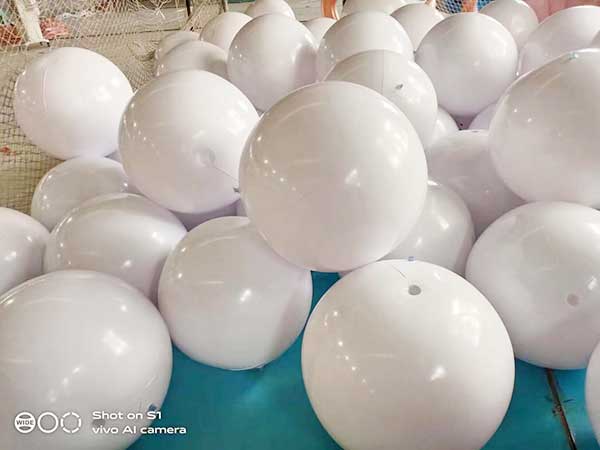 The following are Beach Balls that are coming soon. PLEASE NOTE THAT THE AVAILABLE DATE MAY CHANGE. IT IS BASED ON TRACKING & KNOWN INFORMATION.
---
Pre-Orders are shipped the day they arrive in the shipping method chosen or slightly faster, if possible.
---
INVENTORY INFLATION

Beach Balls below with known or promised arrival dates are listed with Pre-Order options on those we have confirmed dates on. Glow-Ready Beach Balls in the new 24" Inflated Size / 32" Deflated Size arrived and now available in limited lighting selections. We are awaiting additional lighting & batteries.

If you don't see what you want and we're out of stock, feel free to call us at 302-628-8888 or just us a note. We are trying our best to accommodate what you need and in the time needed.
---
A solid colored 9-Inch deflated size six panel Beach Ball in Solid Orange. This smaller Beach Ball when fully inflated is about 7-Inches high. Comes with a clear non-scratch safety valve for easier inflation.
IN STOCK: 2