Shipping Information
SAME DAY SHIPPING IF ORDERED BY 3:00PM ET
Most orders received by 3:00 pm ET will ship out that day Monday through Friday. We will continue to do what is possible before everything closes. Of course, please call if there is an urgent need.
---
WHEN DO WE SHIP? DAILY EXCEPT SUNDAY
We ship daily Monday - Friday on All Orders in by 3:00 pm ET
Saturday on Most Orders by 12:00 pm ET.


NOTE: SATURDAY SHIPS UNTIL FEDEX/USPS PICK-UP. ACTUAL TIME MAY VARY.
---
TIME SENSITIVE?
If you absolutely need these or expect this by a certain date, please let us know in the COMMENT section.
What if it's after the 3:00 pm deadline and it's critical?


Best to Call 302-628-8888 or TEXT 302-745-7917. We might have options still.
FedEx Express Special - Generally 2-3 Days for Delivery in the US.

FedEx Ground

- Shipping Time Varies depending on your location. 1 - 5 Days in the US. We are located in Delaware (East Coast) See Map Below.

USPS Priority

- 1 to 4 Business Days. The days are usually indicated on the receipt we email after each order.

USPS First Class

- 2 - 6 Days in most cases. Most cases.
---
FedEx Ground Shipping Map 2022
RESIDENTIAL GROUND SHIPPING MAY INCLUDE SATURDAY OR SUNDAY DELIVERY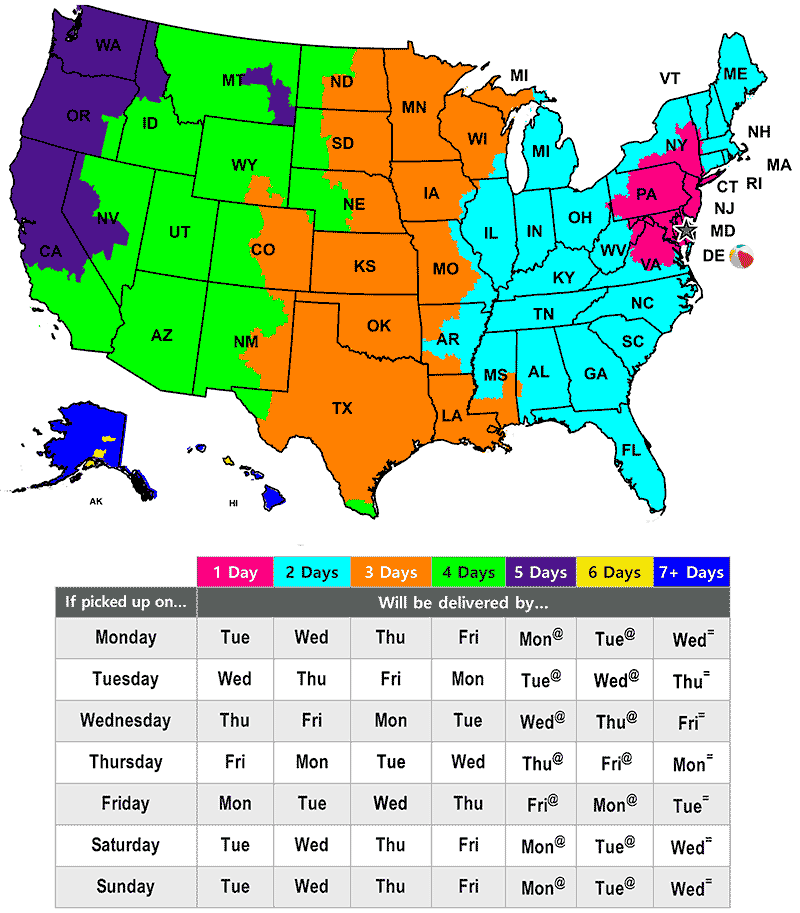 ---
What if my beach ball arrives damaged?
Please inspect all packages upon receipt for shipping damage, missing or incomplete items. If you have questions, contact us at 302-628-8888 or visit our SUPPORT PAGE.