About Beachballs.com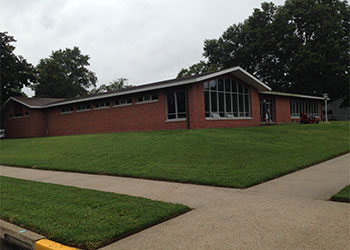 Beachballs.com
is focused simply on Beach Balls and providing you one-stop in the event you ever need beach balls of various sizes, colors and styles. Plus, at least two essentials like a Pump and Repair Kit. We currently stock about 125,000 beach balls in 500 different styles and colors with more on the way constantly.
All the beach balls visible here are in stock and ready for shipment. We decided long ago to avoid any drop-shipping methods for the time being so we can be more comfortable of the fulfillment of your order.
Beachballs.com is located at 402 North Porter Street in Seaford, Delaware (East Coast of the United States). Beginning in July 2009, we moved to a larger, commercial facility in September of 2010 but outgrew the 2500 square foot location moving again in the fall of 2014 to an 8,000 square foot building in Seaford, Delaware. The former Seaford District Library has allowed us to not only expand our inventory with more organization but has allowed us to test inflate those super giants. We have yet to outgrow this facility.
Finally, in April 2017, we launch our third edition of Beachballs.com that was nearly a year in the making. After years of crazy fun, we have proclaimed this year as the year to not only improve and expand our selection but improve your visit to our site.
Beachballs.com LLC
402 N Porter St
Seaford, DE 19973
302-628-8888