Hey! It's Still Summer!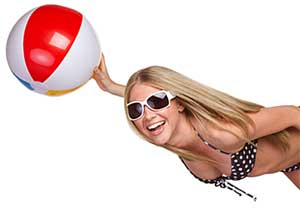 Life settles back in schools, back to work, home from the holiday weekend safely... we hope. It's Still Warm and Always Beach Ball Weather. Check out our growing selection and more than 300 Colors, Styles & Sizes with
TAX FREE
Shopping
.
Get one or a bunch and Get 'em Quick.
---
Free Shipping* on Orders of $88.00 or more.
*FREE SHIPPING VIA FEDEX OR USPS GROUND ADVANTAGE. TRANSIT TIMES VARY 2-6 DAYS