Inventory Updates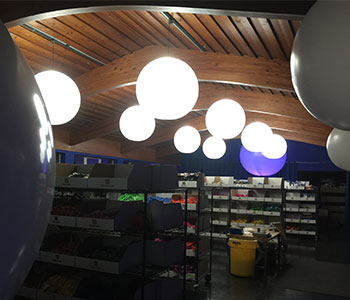 2020 Update
UPDATED: FEBRUARY 12, 2020
The rebuilding of our inventory is taking a little longer than expected. We realize our inventory selections have dwindled over the past year but we are making every attempt restock as many Beach Ball styles and sizes as possible.

We have some delays going on as the Lunar New Year was extended for an additional month as officials try and contain the spread of the COVID-19. We hope our friends overseas are playing it safe and remain healthy as they prepare to reopen in March.

We're post a working list of incoming Beach Balls when arrival dates are known below. Looking forward to a very cool and over-inflated year.
20" Traditional Beach Balls - TBD

28" Clear Glitter Beach Balls - NEW - TBD

6-FT Multicolor Beach Balls - 02/18/2020
Estimated Arrival - 02/18/2020
16" Astro Earth Globe Beach Balls

16" Clear Topographic Globe Beach Balls

16" Clear Political Globe Beach Balls
6" Crystal Clear Beach Balls -

ARRIVED



12" Crystal Clear Beach Balls -

ARRIVED



16" Crystal Clear Beach Balls -

ARRIVED



6" Solid White Beach Balls -

ARRIVED



36" Baseball Beach Balls -

ARRIVED