Inventory Updates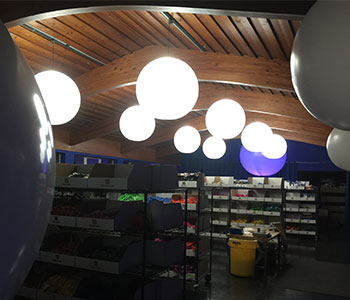 SHIPMENT ARRIVED

UPDATED: MARCH 02, 2018



ARRIVED FRIDAY, MARCH 2ND


Yes, for those on the mortification lists, emails have been sent to some 52 who have been awaiting their arrival. Email notifications are provided when we have a Beach Ball that is no longer in stock and is visible with the Notify Me link. Slick 'eh? They have arrived in limited quantities due to the volume with more expected in the Spring... which sounds like a long time but not really. We're inflated with Joy now.


Regular Beach Balls
ARRIVED - MARCH 02, 2018
24" Black & White Beach Balls

24" Green & White Beach Balls

24" Teal & White Beach Balls

24" Hot Pink & White Beach Balls

24" Lime Green & White Beach Balls

24" Pink & White Beach Balls

24" Purple & White Beach Balls

24" Rainbow Beach Balls

24" Yellow & White Beach Balls

36" Solid Blue Beach Balls

36" Solid Hot Pink Beach Balls

36" Solid Green Beach Balls

36" Solid Gold Beach Balls

36" Solid Lime Green Beach Balls

36" Solid Orange Beach Balls

36" Solid Pink Beach Balls

36" Solid Purple Beach Balls

36" Translucent Green Beach Balls

36" Translucent Blue Beach Balls

36" Translucent Orange Beach Balls

36" Translucent Red Beach Balls

48" Black & White Beach Balls

48" Blue & White Beach Balls

48" Green & White Beach Balls

48" Hot Pink & White Beach Balls

48" Lime Green & White Beach Balls

48" Orange & White Beach Balls

48" Pink & White Beach Balls

48" Red & White Beach Balls

48" Yellow & White Beach Balls