Return Policy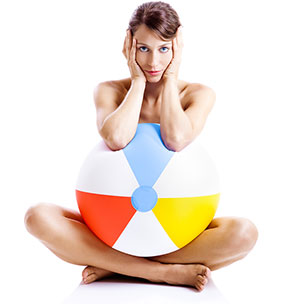 Beachballs.com
will accept returns within 30 days of receipt for credit less any shipping cost. There is a 20% re-stocking fee on most items that are returned in new, unopened, and unused condition. These items must be packaged properly in it's original condition to receive credit. Credit will be applied to card or payment method used in the original purchase. Please contact us at
returns@beachballs.com
for details or if you have any questions.
If a beach ball or item is defective or if there has been damage in shipping, we will pay for the item to be shipped back to us and process another identical order or make other arrangements.
Warranties
Warranty claims for defective beach balls or other items are delivered to the manufacturer by Beachballs.com. Anything beyond 30 days of receipt is not covered under the warranty. Beach Balls that have been altered from its packaged state would not be covered.
Nature of Beach Balls and inflatables
All our beach balls and products can sustain abuse easily, get punctured or damaged. Please use care and caution when inflating the beach balls. They can pop if not used as intended. Some of the larger beach balls are made of thin PVC to make them light weight and are the most susceptible to damage. But, unlike the smaller beach balls, those big ones can be repaired with a regular patch and are worth it. Fully inflated, they deflate very slowly if punctured.
Cancellations
If you placed an order and experience some feeling of regret wishing you had not place an order, please contact us at 302-628-8888 or
sales@beachballs.com
as soon as possible.
If you have any questions, please contact us at
sales@beachballs.com