Shipping Information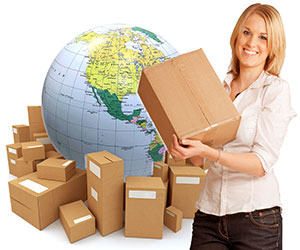 WHEN DO WE SHIP?
Orders received by 1 p.m. Monday - Friday are normally shipped the same day. USPS (Postal Service) does pick up in early afternoon on most days. Please call (302) 628-8888 if after 1 p.m. Eastern Time if this requires special, urgent attention. Everything goes out Monday - Friday. No shipping is done on Saturday or Sunday.
98.92% Delivery Rate - USPS Domestic
STATISTICS - MONTH OF APRIL 2017
Domestic Shipping Statistics
USPS Express Priority - 1.7 days
USPS Priority - 2.5 days
USPS First Class - 2.8 days
International Shipping Statistics
Express Mail International - 5.4 days
Priority Mail International - 10.5 days
First Class Package International Service - 10.2 days
DETAILS ON SHIPPING SERVICES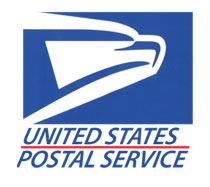 USPS Priority Mail
- We have integrated the USPS shipping calculation software and all our beach balls and supplies are weighed to provide more fair and balanced shipping calculations. These are postal service rates based on your address and selection. Any questions, just let us know.
Flat Rate from USPS
- All of our beach balls are rated by volume to determine if they will fit inside a Medium or Large Flat Rate box. This could really save some shipping costs for many. If they fit, this will be an available selection during shipping. Flat Rate calculation is only available for USA destinations only at the moment.
At Beachballs.com, we ship daily with USPS with the option of using your FedEx Account available on the Shipping Page. We are striving to come through for our customers by processing and fulfilling your order as quickly, accurately and at the most reasonable rates.
How Long does it take to receive my beach balls?
Shipping services deliver in 1-6 business days within the United States. Larger items, larger orders, or unusual items may require an extra day. If you need a beach ball by a certain date, please let us know especially if it is a day away. We certainly understand those last-minute urgent needs.
What if my beach ball arrives damaged?
Please inspect all packages upon receipt. If an item arrives damaged, contact us immediately at 302-628-8888. We will do our best to satisfy the situation. Shipping adjustments vary depending on circumstances. Incorrectly supplied shipping addresses, are usually returned via Postal Service and, if not claimed, credit is applied to card used to purchase only. Shipping costs are not refunded.
Please inspect all packages upon receipt for shipping damage, missing or incomplete items. If you have questions, contact us at 302-628-8888 or
sales@beachballs.com
.